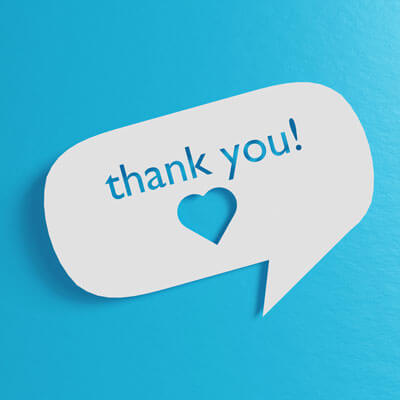 Progressive Chiropractic Reviews
What Our Victoria Patients Say
At Progressive Chiropractic we love when clientss share with us their feedback and comments after chiropractic care. Please read our client testimonials below to see what other people have achieved through their tailored treatment plans with us.
Share your stories too! Click here to send us your feedback so that we can help to spread the word about the benefits of natural Progressive Chiropractic care.
For more information, or to schedule an appointment contact us today.

Amazing Office
Dr. Mark Smith was nothing short of fantastic in helping me start to feel my best! He explains everything in detail from start to finish, and really shows he cares about your specific treatment plan! Highly recommend his practice and the amazing office staff for your future chiropractic needs. Thank you Dr. Mark.
— Zack A.
Highly Recommend
I've been going to Mark for a couple of years now. He has first-class equipment and a warm and understanding demeanour. He explains what he's doing and how my body is responding to the adjustments and I always (always!) feel better when I leave. Plus, I sometimes get to spend quality time with Charlie the chihuahua. How can you beat that? Highly recommended!
— David F.
Dramatic Improvement
Dr. Mark and the staff are awesome, caring people. Years of manual labour and weird athletics left me with misalignments, strains and muscle spasms that basically immobilized me. Walking, even sitting was excruciating. The most frustrating thing about a back injury for me, besides physical limitations, was being recommended strong painkillers that I knew wouldn't address the real problem. My mobility has improved dramatically with ongoing care from Dr. Mark. No painkillers, common sense advice. Think of it as a scientific mechanic for your skeleton, who also really cares about struggling people in the community.
— Ali K.
Best Chiropractor in town
Best Chiropractor in town! What makes Progressive Chiropractor unique from others is their use of technology. Dr. Mark uses live video motion x-ray to examine your spine. Dr. Mark is an amazing chiropractor and person. The staff are lovely and easy to communicate with. Also, when your done with Dr. Mark, you are treated to a electronic massage table for 10 minutes for no extra charge. I have been seeing him for almost 2 years now. I highly recommend him.
— Toni F.
Feeling Great
I was one of his first patients & have seen through the years how he has been amazingly changing many patient's lives. Because of him I feel great today, bye bye back pain, neck pain and migraines! Regular check ups are suggested to keep feeling great. Thank you Dr. Mark Smith!
— Laura C.
Personal and Professional
I highly recommend Dr. Mark Smith, I had an injury a year ago and had many other treatments that I found were helping somewhat but I still had the ongoing neck, shoulder and upper back pain. With Mark's very high tech x-ray machine and equipment he showed me the problem and he came up with a plan that he explained to me in great detail. With just a few sessions I felt better than I had in a long time. I had other ailments which I had put down to age which have now also improved. I had not even thought about going to a Chiropractor and I'm so glad I did. Mark and his team are professional, personable with excellent communication, the massage table at the end is just wonderful. I would recommend only Mark as my Chiropractor, thank you so much!
— Darsh A.
Feel So Much Better
I went to see Mark after hearing some great reviews from work colleagues. I had a very stiff neck and could barely move when i went in, after the first session i felt so much better, it had turned out I had popped a rib out and Mark got everything set again. Would and have highly recommend Dr. Mark Smith to friends and family.
— Alexander C.
Pain-Free Life
I was a skeptic and a bit fearful of the more traditional chiropractic methods. But my back pain became intolerable so I decided to try seeing a chiropractor. Mark took the time to educate me on what was going on and he created a plan of attack that was realistic and attainable. After the first visit I felt relief. Each visit made my back pain get better so now I am a believer! Big thank you to the doctor and staff at Progressive for making me feel better and helping me to get back to a pain-free life. The staff there are all true professionals and always provide great service.
– Katherine
Better Well Being
I love Dr. Mark and his team! My sister had told me she found someone to help her when she moved to Victoria. I was in very bad shape when I arrived in Victoria–I could hardly walk. Was very weak. I didn't feel safe anywhere because of how unstable my spine was, even flying there, was very hard and scary. At the clinic they were amazing. I knew I was in good hands. I have fusing of the spine called DISH, and Fibromyalgae, among other troubles. I knew I had a subluxation near my heart, the light had gone out of my eyes, and I felt very weak. The first treatment I had some energy back and in 3 treatments I could walk again but still weak. very gentle treatments which I needed. After 11 treatments I walked Ogden Point. I return every 6 months for a tune up. I am able to do things I havent been able to do in years. He can't fix the fusing, but my alignment is better, I have way less Fibromyalgae pain, overall well being is better and have made some new friends! Thanks!
— Kathy
Big Thank You!
Recently I took my 21 month old daughter Natalie to see Dr Mark Smith who has been my mother's chiropractor for just over a year. I was concerned that Natalie appeared to be having trouble walking straight. She appeared very stiff and bent over while walking. After the treatment i was thrilled to see that her posture improved significantly and Natalie went from being very bent over to almost straight. Natalie is now walking around and climbing so much more since the treatment. I wish to give Dr Smith a big thank you.
– Sarah
Outstanding Service
I just received the most outstanding Chiropractic service I have ever experienced. I actually came home and read the entire education folder you gave me. I nearly ever do that. I think; Dr. Mark, that you have a very smart business model and also you are a knowledgeable professional! I look forward to my next visit as I feel very confident that I will gain the physical health that I desire. Thank you so much!
– Roxana
Making a Difference
I highly recommend the services of Dr. Mark Smith and his team. I suffer from a neck strain due to a car accident that causes me heavy headaches. Dr. Mark Smith's x-rays provide a very accurate diagnosis and chiropractic adjustments are more effective. After a few weeks of treatment, I can do physical exercises again without being afraid of hurting myself. By continuing my treatments, I can hope to go even better. Thanks to Dr. Mark Smith and his team, you are making a real difference in the lives of your patients.
— Emmanuelle C.
Feel Much Better
I woke up one morning and had a sharp pain in my lower back. It was difficult to sit or sleep. My regular chiropractor retired, so I went to someone who was recommended to me (not Mark). I went to this chiro 6 times and never saw any results. There was also no end in sight as he kept recommending "I come back next week". I also asked him about useful stretches or exercises and he told me to "come back for another session" so we could go over them.
I then switched to Mark Smith, who in the first session was able to explain what was happening to me and lay out a plan for recovery. He also referred me to his website which lists out useful stretches for my situation. I saw results after the the first session, and my back feels far far better.
I will definitely be recommending him to anyone in need of a chiro.
— Ben
Wholeheartedly Recommend
I was referred to Dr. Mark by a relative for some pain and mobility issues in my neck/shoulder area. After an X-ray to identify the problem spots, he put together a treatment plan, and over the course of a month I have seen significant improvements in both increased mobility and pain reduction. Dr. Mark and his staff are friendly and knowledgeable, and I would wholeheartedly recommend their service.
— Scott
Help Healing Process
I was in severe pain last year (September 2016), because my hip was injured after a morning playtime with my son. I couldn't do my morning routine properly and after few days the pain in my hip was getting worse and I couldn't climb a stairs without dragging my right leg. I was devastated because I'm a Zumba teacher and my career as a Fitness Intructress just started. I know that I will not be able to teach anymore because of my hip injury. Then my sister in-law recommended Dr. Mark and told me how knowledgeable he is and how modern his clinic. I went in his clinic and greeted by his lovely and warm assistant. I was impressed of how he handled my injury, using the modern technology and his expertise as chiropractor and also by helping me explaining what I should do and what kind of exercise I should be doing to keep the healing process fast and consistent.
I started my appointment last December 2016 and early this year I started teaching Zumba again. I am back doing my daily routine plus a bonus of becoming a fitness instructress here in Victoria because Progressive Chiropractic. Dr. Mark helps me with my hip injury.
— Sheryl
Back to Life
I cannot thank Dr. Mark enough! After being in severe pain for over a year, where daily activities became unbearable and my daily walks were out of the question due to the pain in my lower back and legs, I found Dr. Mark. After just a few treatments I experienced relief that I had not had before (I was seeing another chiropractor for over a year with less than favorable results). Dr. Mark's knowledge and compassion for his patients, along with a wonderfully warm, relaxed office atmosphere help to complete the excellent care he provides.
My husband is now a patient of Dr. Mark's and has had fantastic results as well. Thanks to Tracey and Laura for their kindness and their ability to make us feel so welcome! And to Charlie (cutest office mascot) for being so adorable! Thank you for giving me back my life!!
— Sue S.
Caring and Compassionate
As a 54 year male with pain 100% of the time, I was interested in getting better, not this slow couch potato death. As I tried to get into shape the pain was to great and I was so discouraged. Doctors just threw all types of drugs my way. A wonderful encouraging friend who goes to Dr Smith told me about him. The care, compassion, of Dr Smith and all the staff have given me a new hope. I have feeling in my left hand almost 100%, my left foot is no longer "pigeon toed," these head to toe "repairs" have given me a New life, awesome.
— Stephen K.
Experienced Relief Fast
I visited Dr. Mark Smith because my neck had been bothering me for some time. I was very reluctant about going to see a Chiropractor because of how this practice is normally portrayed in movies, etc. I wasn't sure about anyone "cracking" my neck but I wanted relief and felt compelled to try. I'm so glad that I did — the office staff at Progressive put me at ease right away and made sure I knew exactly what to expect. When I first met Dr. Smith, I was pleased with his level of professionalism and knowledge of my condition. The equipment and technology that is used at Progressive totally made the visits manageable (even pleasant!) and I experienced relief in a very short time period. I would highly recommend Dr. Mark Smith to anyone that is interested in chiropractic care.
— Laurelle
Very Grateful
After sustaining a neck and back injury 35 years ago I've been under chiropractic care ever since. Last year I moved to Victoria and had to find a new chiro. I always look for the best and I'm very grateful go have found Dr. Mark Smith. His expertise is keeping me mobile and functioning. My headaches are gone, i can sleep better and i dont need pain killer drugs. The best thing he did for me was go keep me walking. Walking relieves my stress and helps keep my weight down. How do you thank someone who gives you your life back?
— Terri H.
Absolute Confidence
This business was recommended to me by a friend and I am so grateful. Mark and his staff are friendly and personable. After Mark's initial treatment I felt that I was walking more comfortably and more upright. Since then I have felt that my body has continued to improve in mobility, pain management and general comfort. I would highly recommend Mark and his office and his state of the art equipment to anyone with absolute confidence that they will be happy with the results. I have taken my husband there and he has experienced the same improvement albeit with different pain issues.
— Lynda and Bob S.
Fantastic Office
I'm so impressed with Dr.Mark & his clinic. He has integrated technology within his practice to give the patient a real picture of what is happening within their body. The live motion x-Rays (live motion fluoroscopy) have shown me exactly what areas are contributing to my pain. He has educated me as to how my body should be moving as well as what areas are not responding to normal movement. Prior to each treatment the thermal scanner gives me a picture of my current state as well as my progression with each treatment.
I have experienced years of back & neck pain. I've sought chiropractic care in the past I would usually experience a few days of relief. I'm thrilled to report I've experienced long lasting pain relief within a few treatments. In addition, prior to coming to the clinic I was undergoing a very rigorous regimen for some serious digestion issues I was experiencing. I was quite astounded that after 2 chiropractic treatments my digestive issues had improved exponentially & continue to do so. I'm looking forward to continuing my maintenance care with this fantastic office.
Thank you Dr.Mark & his wonderful team.
— Jennifer
So Pleased
Wow!! I am so pleased I was introduced to Dr. Mark and his chiropractic clinic. He is very knowledgeable, personable and professional and yet the office has a relaxed and caring atmosphere. He is genuinely concerned about my back health explaining what and how to help myself too. The use of video fluoroscopy, thermal scanning and the massage beds are so helpful.
He asks questions and points out things that I didn't realize were related. He makes me want to try to live a healthier lifestyle.
I started going to Dr Mark as I was unable to turn my head to either side without being in a lot of pain. It has only been 6 weeks and now have considerable movement in my neck. It's also nice to be able to walk again without my hips aching or a sore lower back.
Dr. Mark also walks the talk being physically active and has a healthy diet. The positive affirmations and interesting tidbits in the videos are great. Laura and Tracy are exceptional too. I believe it would be extremely difficult to find anyplace better.
— Penny
Outstanding Chiropractor
You never know how much you miss something, and can only appreciate what you do not have. Over my years I have been to many chiropractors, but not as outstanding as Dr. Mark, an excellent chiropractor. Really concerned about his patients and very personable. The rolling bed is outstanding on my back, I could lay there for hours. Unfortunately, I live just south of Cowichan Bay and therefore Dr. Mark is a 45 minute drive away for relief. If I lived closer I would not hesitate and see Dr. Mark, twice a week. You will not be more satisfied.
— Greg H.
Wonderful Doctor and Staff
I'd had sinus or migraine headaches and TMJ pain for years, and my desk job was also highly stressful. After over-exerting myself cleaning windows and cupboards at home, I had a blackout which left me feeling off-balance, unable to function coherently, read, or deal with any stress at all. I was put on 'the short list' in May 2015 for followup which meant I would receive testing as it became available, some not until 2016. I was still feeling awful in August and decided to look for a good chiropractor who provided the thermal imaging. I found Dr. Mark. Good does not even begin to describe the care he and his staff provide. Life changing and miracle are words I am happy to use when describing my experience there. The complete set of xrays he does on site (no waiting) are amazing and he was easily able to identify the probelm areas and share them with me. I appreciate the way he openly includes me in all his findings. After the very first session I felt more clear and like my vitality had returned. The migraine-like headaches, TMJ, wavy line vision problems, lack of balance and nausea were pretty much gone. He developed a plan to go through recovery to maintaining health. Like everyone else I am unique and he and his wonderful staff are kind and caring and never push anyone into a 'standard' schedule for the sake of routine. It's all about what is needed, and he thoughtfully does periodic reviews with that in mind. The thought of still having the health challenges I did and what coping with them would be like makes me SO grateful for finding Dr. Mark. I recommend him to everyone who wants their health back.
— Sandra H.


Progressive Chiropractic Reviews | (250) 590-7319